Cambodia ICT and Digital Forum: Kick-off Meeting
Cambodia is currently undergoing a fast-paced digitalization process that affects various sectors and activities. As a result, the government, citizens, private firms, and civil society organizations (CSOs) increasingly rely on digital tools and information communication technologies (ICTs) to develop their activities. ICT's unprecedented opportunities for data management, access to information, knowledge-sharing, communication, and automation partly explain these agents' dependence on digital media. Furthermore, the development of Cambodia's Digital Government Policy 2022-2035 means that individuals and professionals from many sectors in the country must adapt to newly implemented cybersecurity and digital rights laws.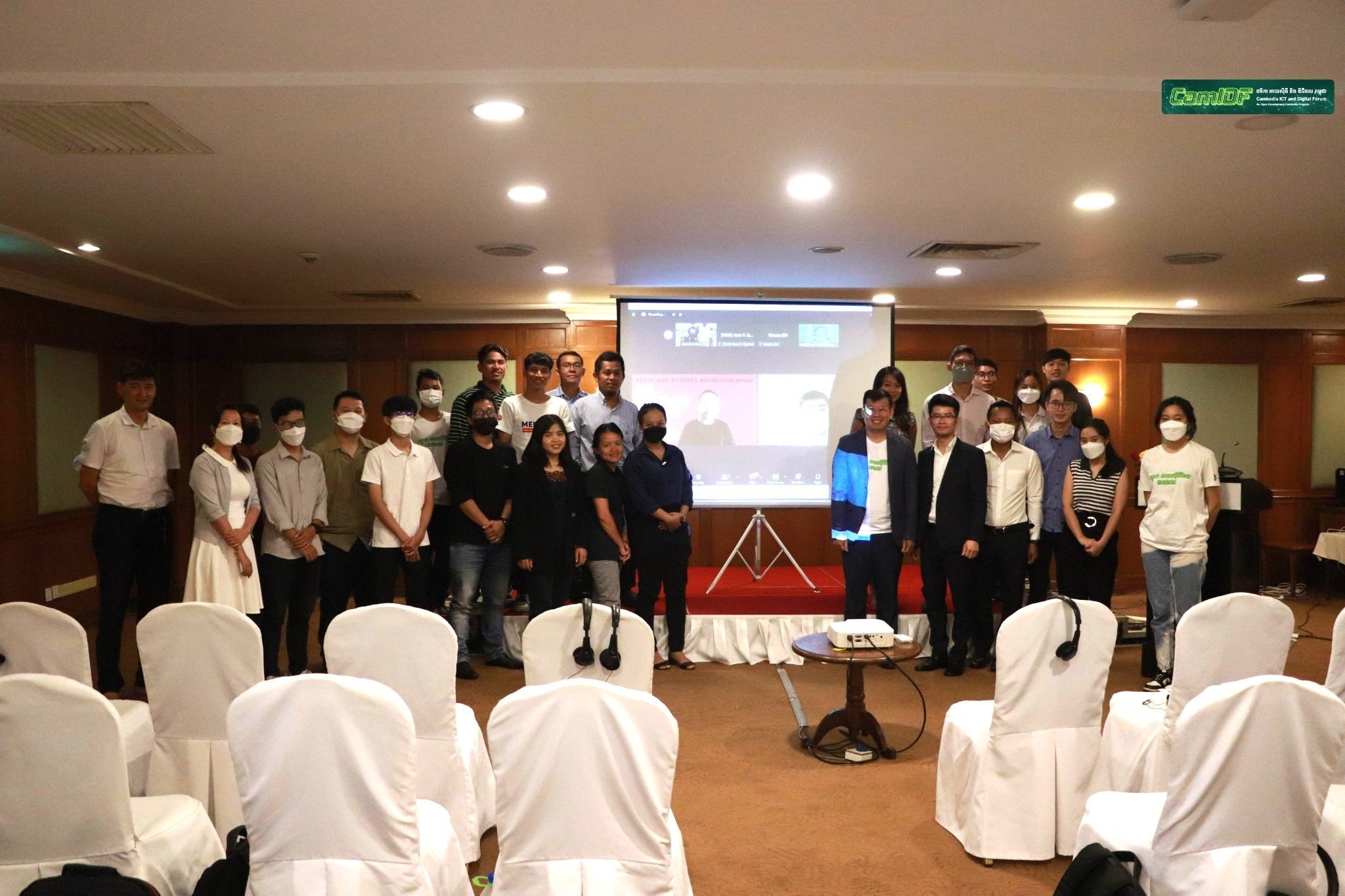 Although Cambodia has made substantial progress in its digitalization process, the ongoing digital revolution poses severe challenges to many agents and has raised many questions about its scope and implications. The most pressing issues related to the digitalization process in Cambodia include digital and data skills, which remain relatively low in the country, and the regulation of critical digital issues, such as open data and personal data protection.
Considering the recent developments in Cambodia's digital landscape, Open Development Cambodia (ODC) and the Forum's Advisory Committee organized the official launching and kick-off meeting of the Cambodia ICT and Digital Forum (CamIDF) on the 16th of August 2022 in Phnom Penh, Cambodia. It was attended by 32 participants (12 of them were women), including the CamIDF members, Cambodia ICT Camp 2022 alumni, digital experts, private sector representatives, journalists, and university students. The meeting was an introductory session for the CamIDF members and other participants. It was also a platform to promote cross-sectorial discussions between relevant stakeholders on Cambodia's newest draft laws and sub-decrees that regulate the country's digital landscape.
The Event
Mr. Thy Try, Executive Director/Editor-in-Chief of Open Development Cambodia (ODC), opened the meeting with welcome remarks. He shared the Background of the CamIDF program stressing the importance of Cambodia ICT and Digital Forum (CamIDF). This initiative stems from the Cambodia ICT Camp 2022 alumni, who requested regular meetups. Following their request, the ODC team, with support from the CamIDF advisory committee, will organize the CamIDF meeting every three months starting today (16 August 2022). All activities will be designed considering the three pillars of Cambodia's digital economy plan - digital government, digital business, and digital citizenship – and will promote informed public debates, sharing sessions for experts, and policy-making engagement.
Mr. Try added that the Cambodia ICT and Digital Forum (CamIDF) would encourage an ongoing dialogue between the Cambodia ICT Camp 2022 alumni, speakers, and event organizers. Such interactions will allow participants to discuss further topics they brought up during the 2022 Camp, including digital rights and space, ICT-driven issues, the latest technological developments, and Cambodia's digital legal framework. Finally, Mr. Try encouraged all the Cambodia ICT Camp 2022 alumni to register as CamIDF members, either individually or as part of an organization, so that they would be invited to upcoming meetings or training.
Ms. Elizabeth Liew, a representative of the CamIDF Advisory Committee members, then address all participants. Ms. Liew, Manager, Program Development and Strategic Partnerships, Asia-Pacific of Techsoup, a nonprofit international network of non-governmental organizations providing technical support and technological tools, highlighted CamIDF's importance as a meeting point for Cambodian people to learn and share digital knowledge and improve digital literacy. She expressed her concern about digital security. Ms. Liew mentioned the survey results indicating that 12,000 non-governmental organizations in Asia have cyber security tools in place, yet more than 50% of the respondents lack digital tools. Therefore, she encouraged participants to join CamIDF to share knowledge, influence policy-making processes, and network with other people and organizations.
CamIDF's terms of reference and Forum membership details were then shared by Mr. Ngov Chihor, ODC's Cambodia ICT Camp Manager. He highlighted the main CamIDF registration criteria. The details of Forum membership of individuals and organizations - CSOs, development partners, grassroots organizations, and media outlets – were explained, including the benefits of becoming a member of the Forum. All individuals and organization members are entitled to training and other capacity-building activities. After presenting the terms of reference and general information was shared, Mr. Sam An Mardy, ODC's IT and Website Manager, showcased the progress of CamIDF's website by sharing the purpose and the elements of the new platform. The primary goals of the CamIDF website are to broadcast relevant information about the Forum (member updates, subsequent meetings, training, capacity-building activities, and other opportunities), create an active community engaging like-minded ICT professionals from different fields, and promote knowledge exchange thanks to the expertise of a range of members. The CamIDF website also serves as a platform to connect all members, facilitating interactive communication to host discussions on several topics.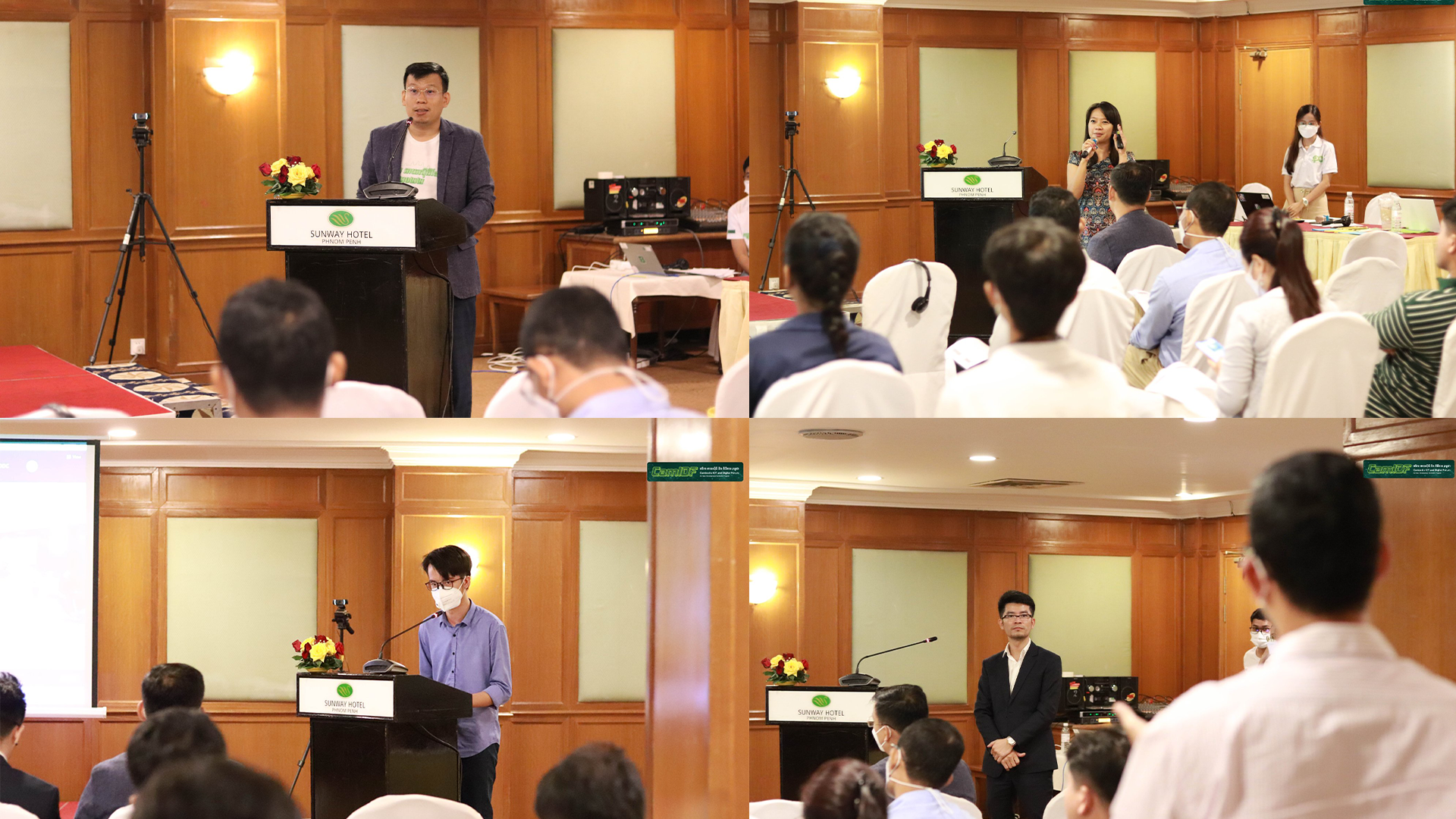 In the next session, Mr. Nguyen Duc Nam, Director of digital transformation, Viettel (Cambodia) PTE Ltd, introduced the participants to Metfone's digital project in Cambodia. He outlines the digital ecosystem, digital projects, and digital education plan. Under the digital education plan, Metfone has been working with 265 schools in Cambodia to improve school management, e-learning, digital resources like books, chat systems, SMS notifications, and mobile applications for teamers, students, and parents. Then, Mr. Dixon Siu, CamIDF Advisory Committee members, and MyData Global Board of Directors 2022 talked about MyData Global's movement and the importance of child protection in the digital society. He briefed participants about the result of the MyData4Children Workshop during the Cambodia ICT Camp 2022 in June, including raising awareness of children's online abuse and digital ethics, personal data empowerment, and fair data economy.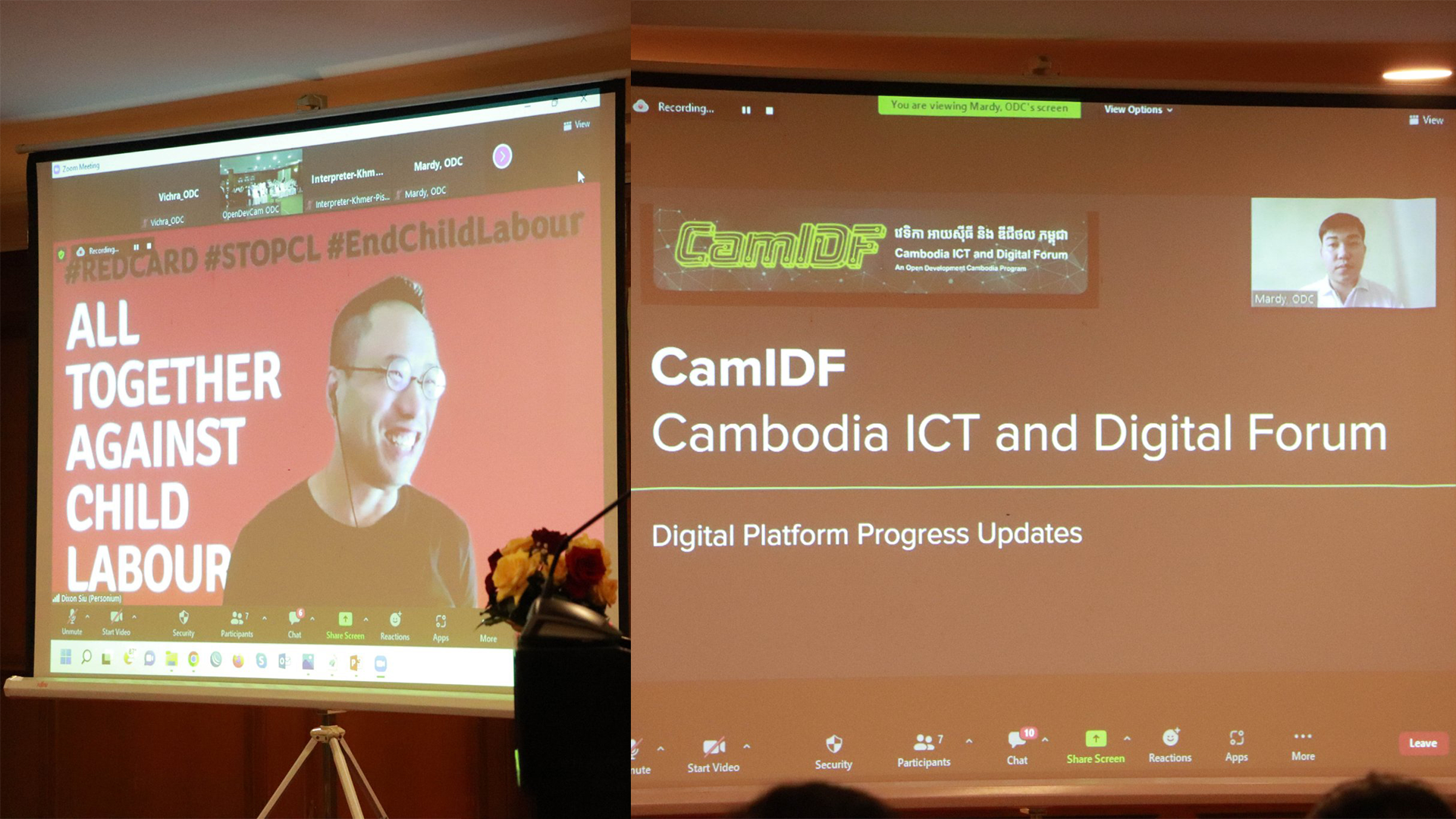 After these presentations, all attendants participated in a group meeting to discuss and collect inputs on two critical issues. First, the state of the existing ICT and digital network in Cambodia. Second, the topics that will be discussed in the next CamIDF meeting.
The meeting ended with Mr. Eric Lou's closing remarks. He is One World Technology's CEO and CamIDF's Advisory Committee representative. In his speech, Mr. Lou expressed his appreciation for Cambodia ICT Camp alumni and CamIDF members' commitment to supporting the Forum. He thanked CamIDF for bringing various stakeholders together to share their expertise and knowledge on a wide range of topics in the field of ICT. He finished his speech by encouraging all participants to increase their involvement in the CamIDF project to enhance collaborations in the ICT sector in Cambodia.
Future action
After the CamIDF kick-off meeting, participants suggested a list of topics to be considered and discussed in the next meeting. The topics include:
The current digital legal framework in Cambodia, includes the draft and implementation of laws related to the digital sphere (the sub-decree on the National Internet Gateway, Cybersecurity draft law, and the Cybercrime draft law).
Public and private partnership/engagement, including the preparation of legal documents and assistance in the business registration process.
Using data to improve the private sector and how trends in ICT development may assist.