Tepken Vannkorn: What I've learned from Word Camp Asia 2023
WordCamp Asia which happened in Bangkok from February 17-19, 2023, was the first flagship WordCamp in Asia. So far, there have been three types of flagship WordCamp: US, Europe and Centroamerica. As a member of the Cambodia ICT and Digital Forum (CamIDF), I have attended this regional event thanks to the support from the Open Development Cambodia (ODC).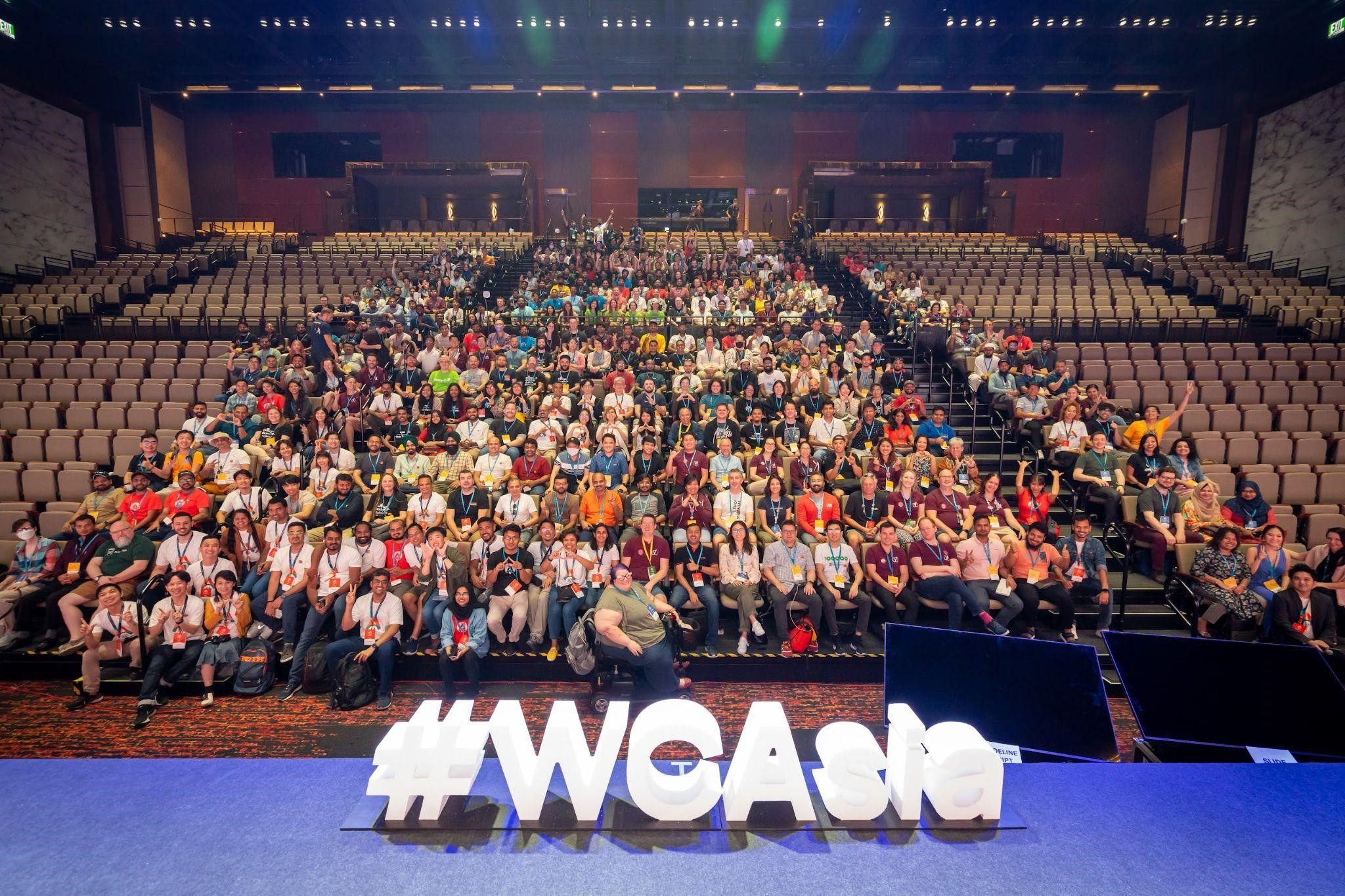 WordCamp Asia is a community-organized WordPress conference that brings together bloggers, developers, designers, artists, small business owners, entrepreneurs, and educators from Singapore and all across Asia. It aims to offer something for everyone, from blogging newbies to professional developers, from marketing professionals to experienced designers, tech enthusiasts to leading technologists. And most importantly, it aims to provide a welcoming, engaging, and safe space for WordPress users to get to know one another.
The Event
The event includes the so-called Contributor day when all participants, who applied for the session, could have a chance to contribute to WordPress in the areas of Core/Core Performance, Themes, Patterns, Photos, Accessibility, CLI, Design, Documentation, Training, Support, Meta, Polyglots, TV, Hosting, Test, Mobile & Openverse, Community and Marketing.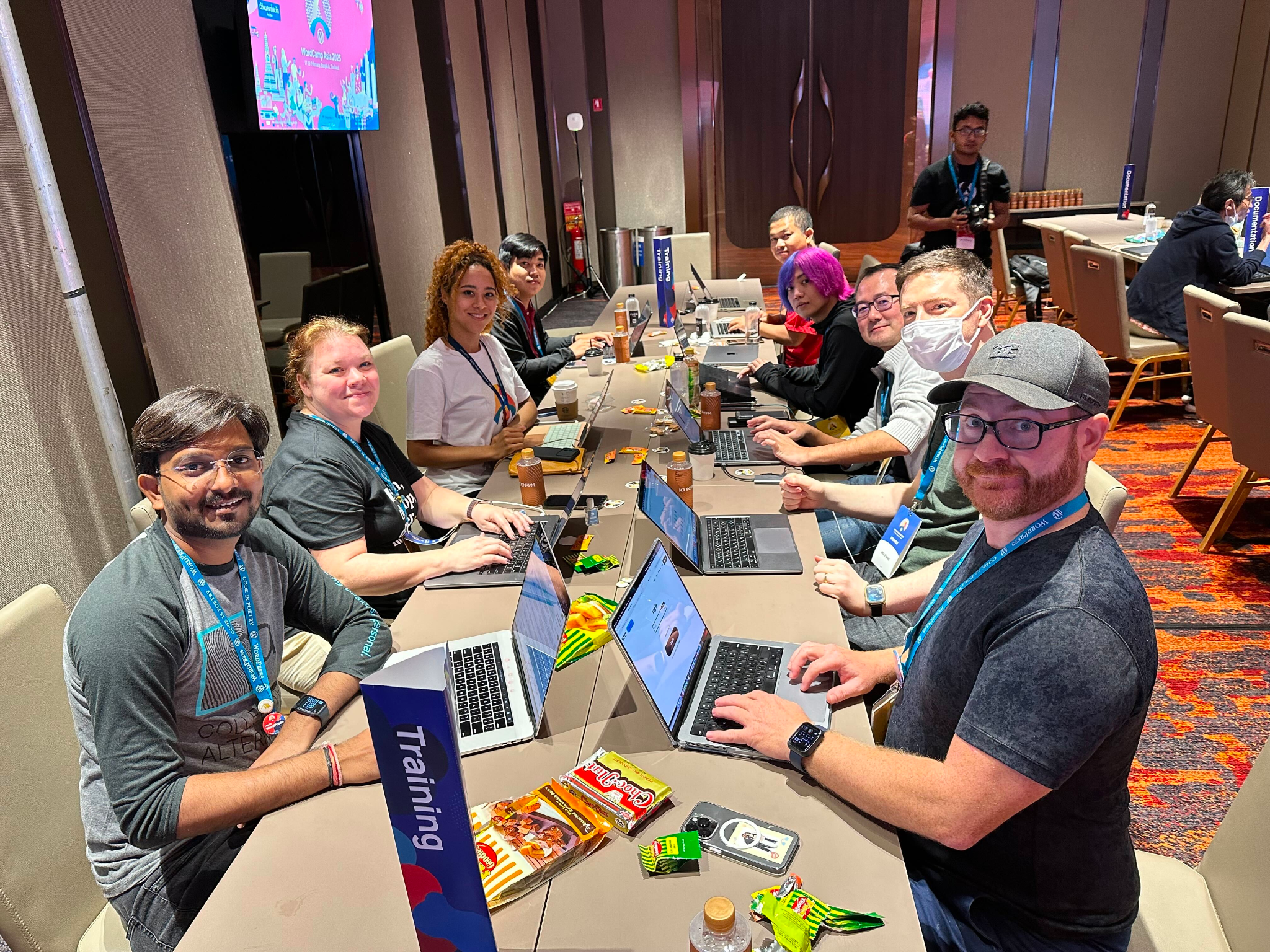 Those who attended this sub-event and had contributed to one of the above-mentioned areas will find their profile page on WordPress.org has badges associated with the team they contributed to.
In the previous Camp, I had attended the Polyglot team. But in this WordCamp Asia 2023, I attended the Training team as a content translator.
On February 18-19, there were the Conference Days, which were the days when people gathered to learn and share knowledge and skill together about related topics. The topics were submitted to the organizing team prior to the event, and only those approved will be selected to be presented at the event.
Other than sharing sessions and panel discussions, there were also booths from various companies working with WordPress. They provide free swags, pins, t-shirts, and loads of gifts to those visiting their booth.
Exposing to new technologies
WordCamp had an intention of bringing WordPress related technologies to the table. There were interesting sharing sessions and panel discussions throughout the whole Conference Days. The two most interesting topics for me were "WordPress Through the Terminal" which was mainly about WP-CLI, the command-line interface for WordPress, and the "Getting the most out of the WordPress REST API". Attending these two sharing sessions has given me more ideas about how I could save my time developing WordPress projects, and ideas to improve the performance when dealing with huge data via REST API requests.
Making new friends
Other than learning new techs and contributing back to the community, making new friends and strengthen the connection with old friends were also the main purpose of the event. People from most parts of the world were coming to this event and they also wish to make new friends as well.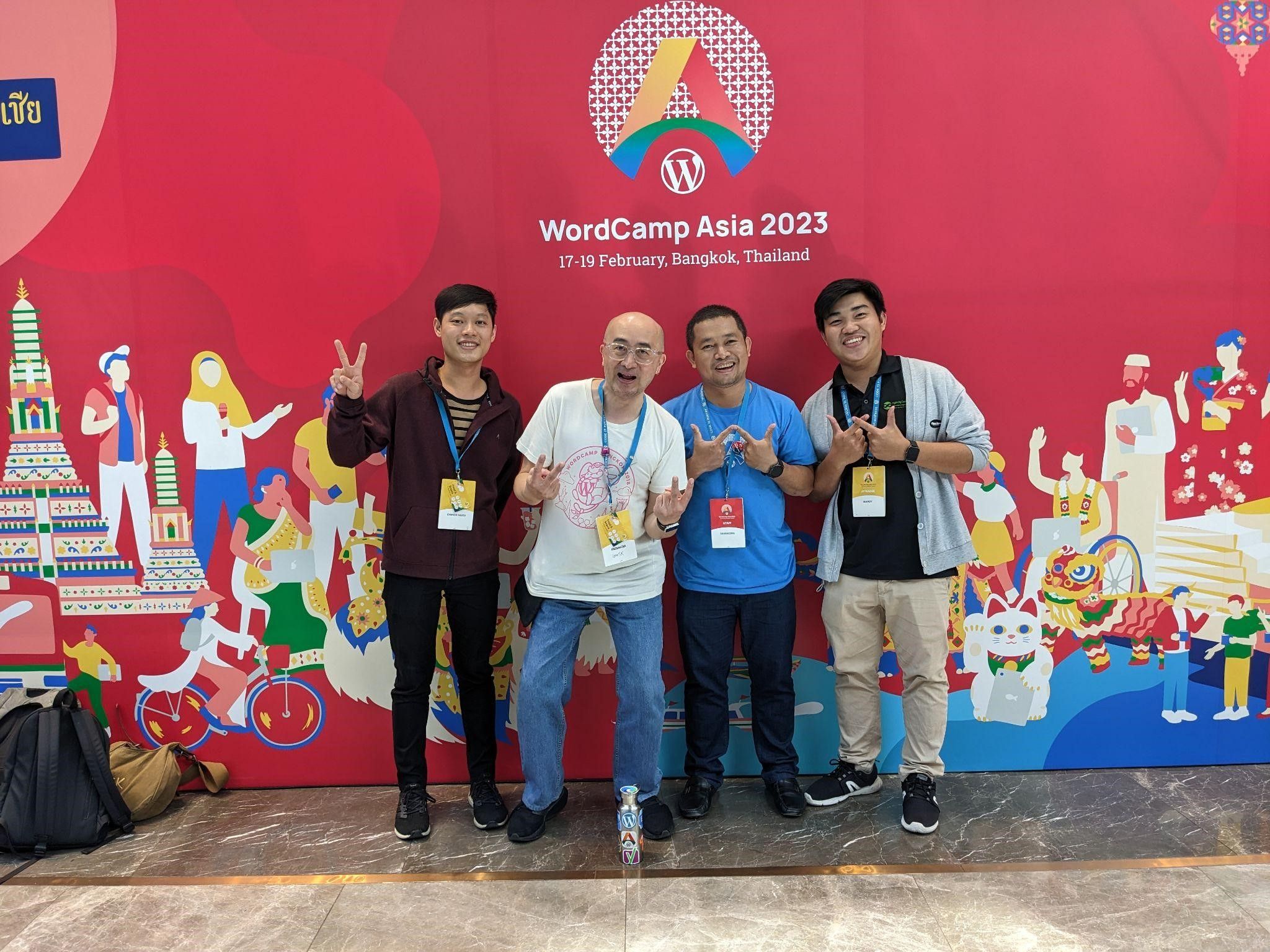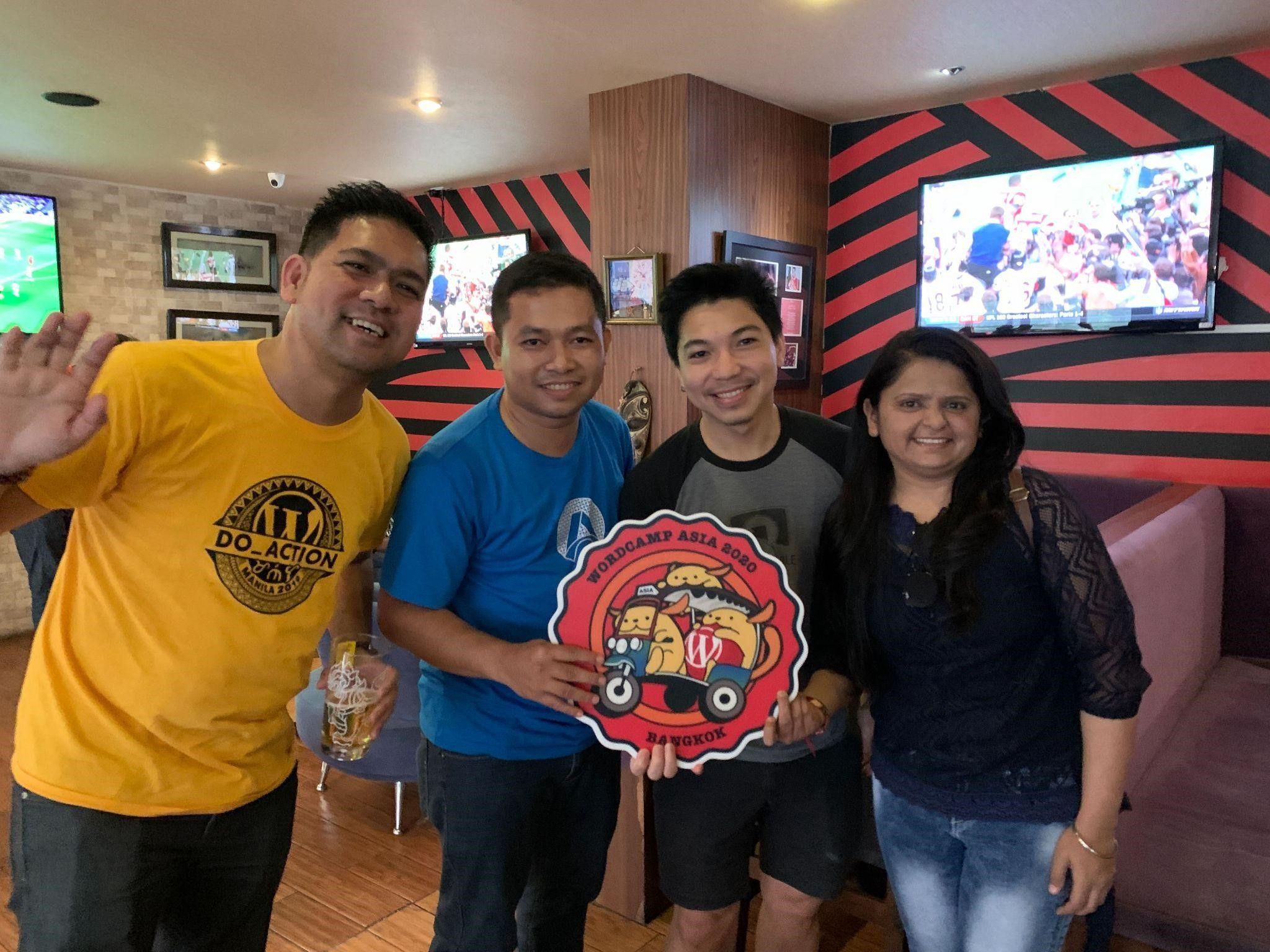 Learning how the community works
Attending the event also lets me learn how the community strives to keep bringing like-minded people together.
I have been leading the Cambodian WordPress Community for several years, yet there have been no WordCamp conducted in Cambodia. Therefore, having at least a local WordCamp in Cambodia is a big dream of mine.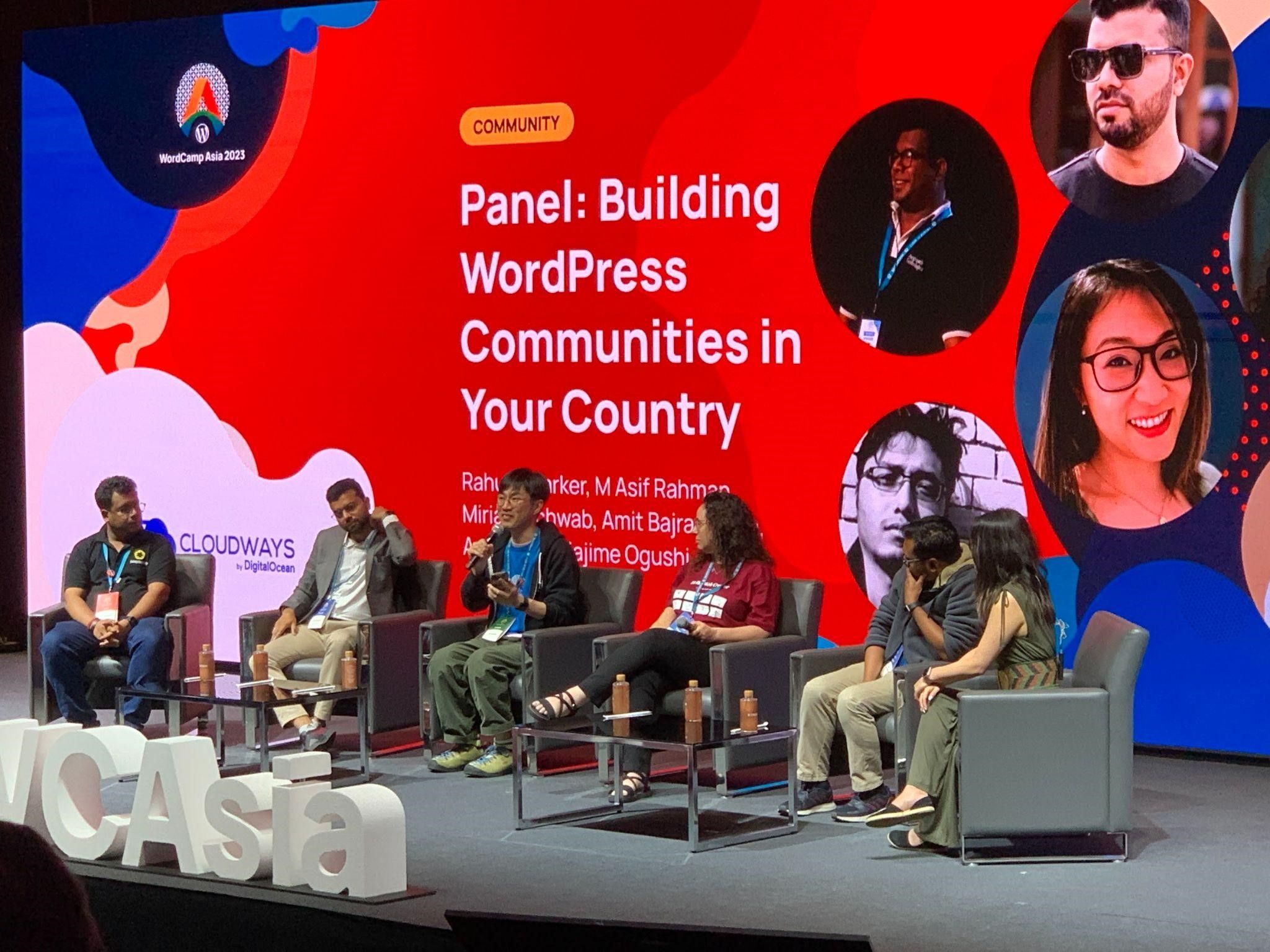 During the event, the team from Cambodia attended the panel discussion about "Building WordPress Communities in your Country" and have learned several key takeaways which I think are worth to share:
Start small but consistent

Get closer to younger people

Relationship between locals and international communities

Quality: define the actual key takeaway for each meetup for the audience (create value for the participant)

Be approachable to the members

Network with the neighboring communities

Attend other community events to learn and bring back
Eventually, it would not be possible for me and the team from Cambodia to bring new knowledge and technology from an international stage to Cambodia without the support from ODC. I believe that together as a tech community in Cambodia, we can foster the technology adaption amongst youth and raise awareness amongst older generation. Let's make it happen!